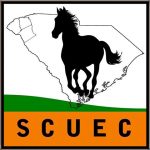 NEWS & NOTES
We have  a new and more informative site. Please browse through and enjoy.
2.18.2018   During a meeting on Feb.18, 2018, the DOT informed the AHC that a new website specifically tailored to the agricultural industry will be unveiled in the next week, with a dedicated contact for agricultural questions, and they will begin to develop a F.A.Q. to more clearly address the questions which they receive.
The AHC encourages the industry to reach out to state law enforcement to determine how best to comply with state regulations. For further information, scroll down this page and start reading the information 'Not for Hire'.
Watch for updates here.