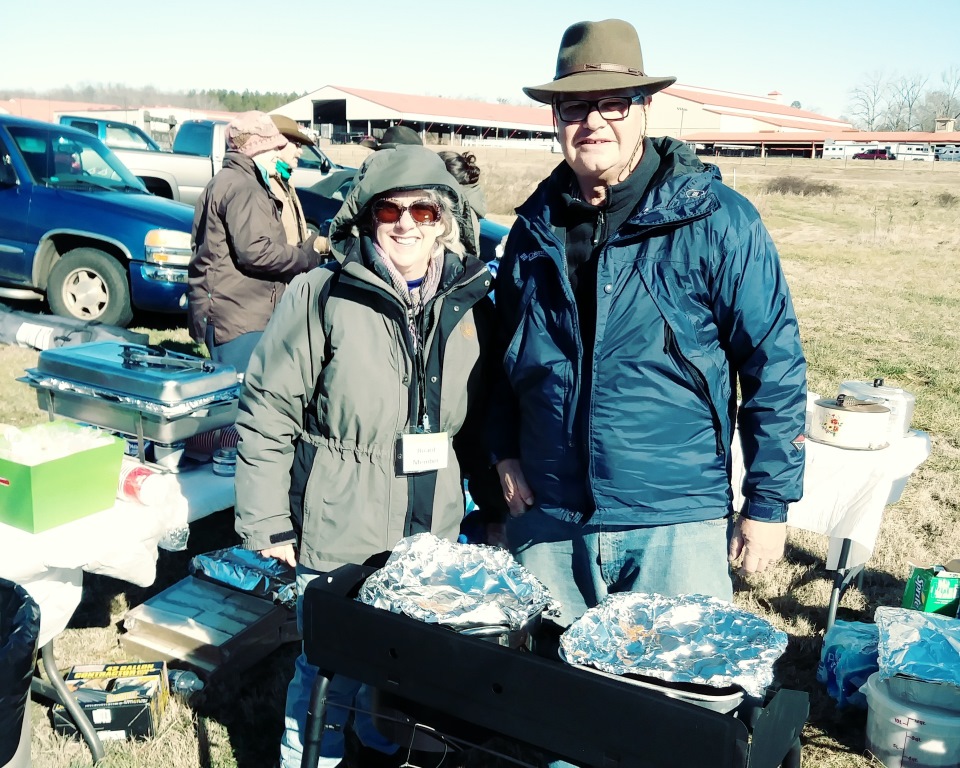 Well, the Clemson Hunter Pace and Trail Ride on Saturday, Jan. 13 was a great ride! It started out cold but turned into a lovely sunny day by 11 am. Trails were mostly solid with only a couple of soggy spots. Our Hunter Pace leaders chose these trails because they are so ridable in all kinds of weather. Everyone that participated seemed to have a good time and thanks to so many wonderful volunteers that provided the best food. Jan will be posting winners soon! Visit our
Gallery Page
for more pictures of the ride.
Many thanks to everyone who participated either as a competitor or volunteer at the SCUEC Hunter Pace & Trail Rides over the past years. Hope to see you on the trails this year!
Fant's Grove Trails System is just outside of historic Pendleton, SC. It is part of the Clemson University Experimental Forest which is 8,000 acres of protected woodland.You will travel well maintained, clearly marked trails through forests & fields.
SCUEC is dedicated to the upkeep and improvement of these trails. 
FRIENDLY REMINDER:  Organized events on Clemson University trails require a permit from the Forest Manger, Russ Hardee.  Please pass this requirement along to those you know who may be considering a trail event.  We must be considerate of this benefit of the beautiful trails that Clemson allows us to use!  To obtain a permit for a trail event, contact Russ at rhardee@clemson.ed
Clemson University requires anyone that is volunteering to work in the CU Experimental Forest to sign the following waiver.