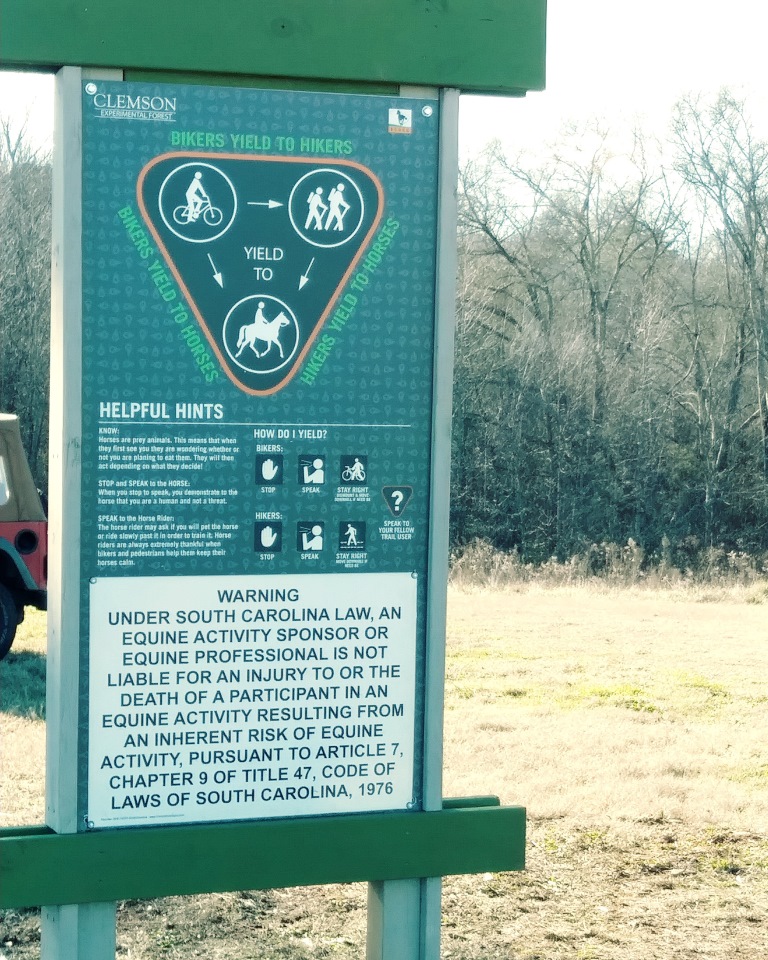 The Hunter Pace and Trail Ride scheduled for April 27th has been cancelled.
Clemson University Experimental Forest, the site for this event, is a working forest. Prescribed burns are currently taking place and will continue until (and possibly beyond) our event date. Some of our planned course has been affected and rather than take a wait-and-see approach, the decision to cancel will allow riders and volunteers to make other plans. We regret this unfortunate turn of events.
The South Carolina Upstate Equine Council (SCUEC) is dedicated to the upkeep and improvement of the trails as well as other equine related needs/activities.  As this trail event was to be a fund raiser for SCUEC, we hope you will consider making a donation.
Thank-you for your understanding and continued support,
SCUEC   PO Box 391   Sandy Springs, SC  29677
*** We send out regular email updates about our rides but due to anti-spam measures, some do not get our emails. We are also posting updates on Facebook. If you have a Facebook page, please send a Friend Request to our account and you should see our  regular updates.
Many thanks to everyone who participated either as a competitor or volunteer at the SCUEC Hunter Pace & Trail Rides over the past years. Hope to see you on the trails this year!
Fant's Grove Trails System is just outside of historic Pendleton, SC. It is part of the Clemson University Experimental Forest which is 8,000 acres of protected woodland.You will travel well maintained, clearly marked trails through forests & fields.
SCUEC is dedicated to the upkeep and improvement of these trails. 
The Jan. 13, 2018 Clemson Hunter Pace and Trail Ride was a great ride! It started out cold but turned into a lovely sunny day by 11 am. Trails were mostly solid with only a couple of soggy spots. Our Hunter Pace leaders chose these trails because they are so ridable in all kinds of weather.
Everyone that participated had a good time and thanks to so many wonderful volunteers that provided the best food.
Visit our Gallery Page for more pictures of the ride.
If you are interested in more information about the Fant's Grove Trails, follow this link: https://www.sctrails.net/trails/trail/fant-s-grove
FRIENDLY REMINDER:  Organized events on Clemson University trails require a permit from the Forest Manger, Russ Hardee.  Please pass this requirement along to those you know who may be considering a trail event.  We must be considerate of this benefit of the beautiful trails that Clemson allows us to use!  To obtain a permit for a trail event, contact Russ at rhardee@clemson.ed