Fant's Grove Trails need your help -
SCUEC has been actively pursuing the reestablishment and refurbishing of trails at both Fant's Grove and Issaqueena. SCUEC has also developed some working relationships with Greater Clemson Mountain Biker Club who are interested in trail maintenance and improvements.
Here you will find updates on work days for those of you who are willing to lend a hand.
SCUEC needs Volunteers to help get the trails at Fant's Grove back in shape after the logging. Click on the link to answer a survey:  https://docs.google.com/forms/d/e/1FAIpQLSfblZQ3vmJiPuD2ms8B8vEcvegTouzaBNlH-0PkW6yH5sO5Vw/viewform?usp=sf_link
Next Work Date: Visit the FaceBook page: Greater Clemson Trail Users Coalition  for regular updates and to lend a helping hand.
Report on the April 29th workday:
The Greater Clemson Trail Users Coalition and the South Carolina Upstate Equine Council would like to give a GREAT BIG THANK-YOU to everyone who participated in the first organized trail maintenance day in memory of Butch Kennedy, who loved the Fant's Grove trails so much.
We had approximately 30+ participants. Many thanks to Kathy Powell and her sidekicks Sherry Wyatt and Lynn Fitch for all of the preparations for today's activities. Thank-you Kris Yon and Susan Melvin for the great lunch bags given to the workers. Thank-you Pendleton Saddle Club, Greater Clemson Mountain Bikers, and those that just love to walk their dogs on these trails. Also, we can't forget to thank- the T. Ed Garrison Arena personnel who mowed and manicured the field in preparation for all of the vehicles today. I'm sure I forgot someone, so thanks for your help.
Are you interested in what was accomplished by the various groups? Some people worked on cleaning up bridges for safety inspections, some people worked to reroute a trail that was lost due to logging, some people worked on erosion control, I'm sure I am missing something.
Thanks again everyone for the great turnout, and the good Lord for the fine weather.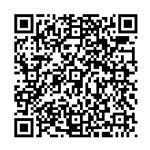 Attention Trail Users
Clemson Experimental Forest is a joy, not "RIGHT" to use for multi-recreational purposes. This Property is an asset for horseback riders, hikers, and bicyclists. (NO motorized vehicles). Remember it is important to respect the logging work areas and research projects. We need to express our appreciation to Clemson University for having access to the forest by working together to protect the integrity of the forest.
Much appreciation,
South Carolina Upstate Equine Council
Many thanks to everyone who participated either as a competitor or volunteer at the SCUEC Hunter Pace & Cowboy Trail Rides over the past years. 
Visit our Gallery Page for pictures of past rides.
Fant's Grove Trails System is just outside of historic Pendleton, SC and directly behind the T. Ed Garrison Arena. It is part of the Clemson University Experimental Forest which is 8,000 acres of protected woodland.
SCUEC is dedicated to the upkeep and improvement of these trails. Please help us keep our trails clean for everyone to enjoy! If you pack it in – pack it out and please follow trail rules.