Important Information Regarding Public Use of the Clemson Experimental Forest:
Thank you for being patient with us as we work through the difficult challenges posed by the COVID-19 situation. The decision has been made to open the Clemson Experimental Forest for recreation. However all facilities, picnic shelters, congregating areas and offices are to remain closed.
We ask that you exercise extreme caution due to the increased challenge of responding to potential accidents or emergencies as staff may not be available to assist and cell phone coverage may be limited in some areas of the Clemson Experimental Forest.
Issaqueena Lake Road will remain closed to vehicles at this time but access from other points and parking areas is allowed.
While visiting, we also ask that you avoid large groups, practice social distancing and other Non-pharmaceutical Interventions to help prevent the spread of COVID-19.
Please continue to respect the health and well-being of others and the health of the forest while visiting. For additional information and updates on Clemson University's response and policy, kindly visit Clemson University's website at https://www.clemson.edu/coronavirus/
Russ
Russell A. Hardee, MBA/MSL, CF
Forest Manager, Clemson University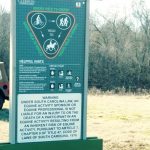 The weather is still not cooperating so we are cancelling the Fant's Grove Ride. We are looking at some future dates and will be in touch.
Divisions:
*Field Hunter (all jumps optional)
*Trail Rider
*Mini Trail Rider  (approximately 4 miles)
 Details:
Adults:  $40
4-H,  Pony Club & Youth (under 17):  $15 (Youth 12 & under must ride with paying adult)
Lunch: 11am to 2pm;    Riders: Free    Non-Riders: $6
Awards: Ribbons thru 6th place per division. Points accumulated for WCHP series members  (HP & TR only)
*Protective Headgear Required for All Riders that are jumping and all riders under 18 – No Exceptions!
*Negative Coggins Required (within 12 months)
Checks Payable to SCUEC – PO Box 391, Sandy Springs, SC 29677
 Last Minute Weather-related information: Kathy 864-275-9842 (day before or morning of the ride ) or check the SCUEC website or the WCHP website.
Download the 2020 Hunter Pace Flyer here
In association with Western Carolina Hunter Pace & Trail Ride Series. Details at: scupstateequine.com/ or wchpace.org/
*** We send out regular email updates about our rides but due to anti-spam measures, some do not get our emails. We are also posting updates on Facebook. If you have a Facebook page, please send a Friend Request to our account and you should see our  regular updates.
Many thanks to everyone who participated either as a competitor or volunteer at the SCUEC Hunter Pace & Trail Rides over the past years. Hope to see you on the trails this year!
Visit our Gallery Page for pictures of past rides.
Fant's Grove Trails System is just outside of historic Pendleton, SC and directly behind the T. Ed Garrison Arena. It is part of the Clemson University Experimental Forest which is 8,000 acres of protected woodland.You will travel well maintained, clearly marked trails through forests & fields.
SCUEC is dedicated to the upkeep and improvement of these trails. 
If you are interested in more information about the Fant's Grove Trails, follow this link: https://www.sctrails.net/trails/trail/fant-s-grove
FRIENDLY REMINDER:  Organized events on Clemson University trails require a permit from the Forest Manger, Russ Hardee.  Please pass this requirement along to those you know who may be considering a trail event.  We must be considerate of this benefit of the beautiful trails that Clemson allows us to use!  To obtain a permit for a trail event, contact Russ at rhardee@clemson.ed
Please also help us keep our trails clean for everyone to enjoy!