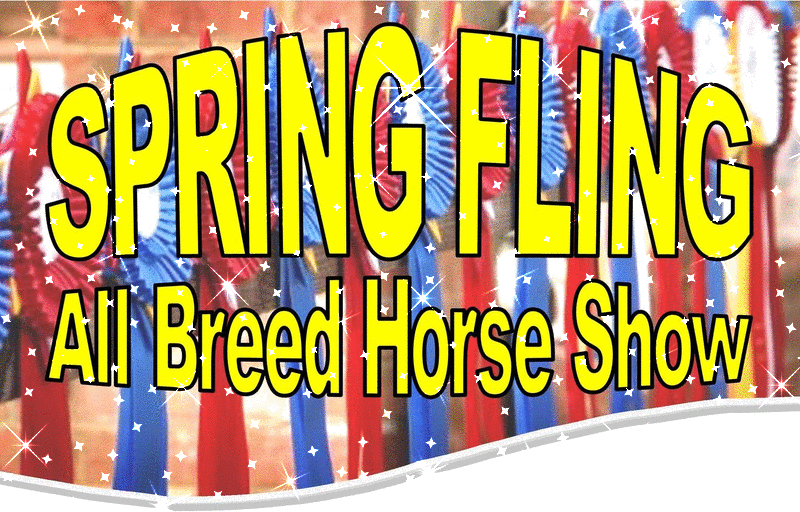 April 7 & 8, 2018
T. Ed Garrison Arena 1101 W. Queen St. Pendleton, SC
2 days packed with classes to suit nearly every riding discipline. H/J classes, Dressage, Combined Training, Western, Gaited. We will also have Vendors, Silent Auctions, and more.
Check back often                 updated information will be posted as we develop the 2018 show
Download the
2018 Spring Fling Flyer 
Open Show Judge:
Leona Parr Ransdell
Leona is originally from Newberry, South Carolina and attended Clemson University as a student. She majored in Animal Sciences with a concentration in Equine Business. She was a member of the hunt seat and western equestrian teams while at Clemson. She was also a member of the Collegiate Judging Team. She is an active member of the American Quarter Horse Association. She currently is the 4-H Equine Program Associate at Virginia Tech in Blacksburg, Virginia and over sees the Virginia 4-H Horse Program. Her duties include planning the 4-H State Championship Horse Show, coaching the youth judging team, which most recently were named the 2017 Eastern National Champions and developing the horsemanship skills program.
Hunter/Jumper Judges:
Jordan Burton
I live and work in Clemson, SC for my family owned and operated rental real estate company, Burton Properties LLC. I ride and show as an amateur with Clear View Farm's trainer Jeanne Smith on the AA- local level show circuit and have attended two USEF Judges' Clinics in Lexington, KY, ridden in top clinics with George Morris, Joe Fargis, Geoff Teal, Jack Towell and Liza Towell Boyd, and judged hunter shows from SC, GA, NC, VA and TN over the last 8 years.
Mary Weaver
Mary lives and works in Greenwood, SC
Dressage Judge:
Chris Derr "L"
I currently work for the Department of Defense at Fort Gordon, Georgia and have been in federal service 38 years and live in Aiken, SC. I've been riding all my life, starting on a pony named Mitsy and am an Adult Amateur competitor having competed in recognized Horse Trials and Dressage competitions in the U.S.A and the UK. I raised and trained my mare Ruth Anne from a foal and we've successfully competed thru 4th level and are now working on PSG. Recently I adopted an OTTB Riviera from the Aiken Equine Rescue.  My goal for him is to compete in the Thoroughbred Makeover Program. I obtained the British Horse Society Assistant Instructor certification in the UK and I am also a USDF " L" Graduate.