Check back for the 2023 Spring Fling Horse Show dates.
FYI: With all of the sophisticated on-line scamming going on today, just know that SCUEC will never send you an invoice through Venmo, Zelle, PayPal, etc.  We will only send an invoice directly to you, upon your request, either by snail-mail or email.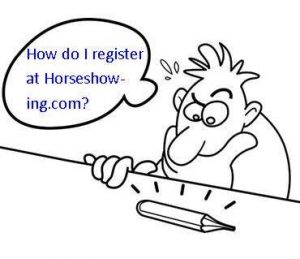 Online results for the 2022 Spring Fling Horse Show can be seen at HorseShowing.com
If you have never used this online entry, watch a short tutorial.
Ready to proceed with your online registration? Click on the link below.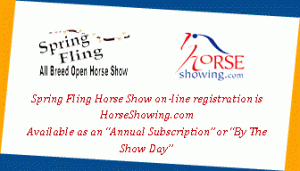 2022 Spring Fling Horse Show Judges
Hunter/Jumper Judge
Kathy Mundt-Madden
USEF Judge  – Hunt Seat Equitation "r", Hunter "r", Jumper "R"
Kathy has been a USEF Licensed Judge for over 30 years. She is experienced at all levels from local to "A" rated horse shows in Hunter, Equitation, and Jumper divisions.
She grew up in a horse-oriented family that was involved with race horses and took up riding at an early age. Kathy then spent time working with off the track and young horses and also worked with Veterinarians in a setting that involved pre and post-op care.
Currently Kathy is focused on working in her practice "A Balanced Beast" for massage, body works and acupressure in Tryon, NC
Open Show Judge
Christine Johnston "R"
Christine has been a USEF / AHA Judge for 10 years and owns Iron Horse, a full service Arabian training facility specializing in the amateur.  Located in the pristine area of Alpharetta/Milton, just north of Atlanta, and offers a diverse suite of services for riders, families and horses..
Christine is the CEO and founder of Iron Horse Therapy which  provides therapeutic horseback riding and equine-assisted activities for children and adults with physical, cognitive and emotional disabilities by PATH-certified instructors.
She is also the owner and trainer of Specialized Dog Training and is an Artist in her "spare" time. For more information visit her website cjironhorse.com
Dressage/CT/AHA Dressage Judge
Susanne Lauda  "r"                           Susanne's love affair with horses started in Germany when her mother put her on a pony at the local county fair and she caught the "horse virus". At the age of 10 Susanne finally had her first official riding lesson. All she needed now was lessons, and so she started working at the stables.
Most of her teenage years she rode horses that by today's standards would be considered difficult, but she never gave up, and pursued a career as an engineer that one day allowed her to buy a really nice horse.
That mare was CiCi, and she took Susanne all the way from 2nd level to the FEI levels. CiCi retired in 2019, and Susanne just got a new horse that she imported from her native Germany.
In 2015 Susanne graduated with distinction from the USDF L-program, and immediately started her training for the USEF 'r" judges program. She received her license in early 2020, and is now busy with judging schooling shows and rated shows all over the United States