Can't believe Spring Fling 2024 is just around the corner!
Hope you will be as enthusiastic about the upcoming show as we are.
No office fee if you pre-register online
2 Days of Hunter classes with 2 Hunter Derbies,
Saturday night Jumper Division with 2 Gambler's Choice classes
Open Show with a "Rusty Stirrup" Division
"Special Friends" classes at no charge
Dressage on Sunday
Vendors, Silent Auction and Tack Sale Tables
Oh, and almost forgot!!! Awards>>> $200 to the trainer that brings the most competitors, Champion and Reserve Champions for each Division, $100 to the best turned out barn.
Scroll down for PDFs that you can download for all of the show information.
FYI: With all of the sophisticated on-line scamming going on today, just know that SCUEC will never send you an invoice through Venmo, Zelle, PayPal, etc.  We will only send an invoice directly to you, upon your request, either by snail-mail or email.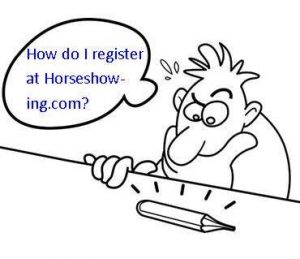 HorseShowing.com
If you have never used this online entry, watch a short tutorial.
*Just a quick reminder – if you pre-register online, we will waive the $10 office fee.
2024 Spring Fling Horse Show Judges
Hunter/Jumper Judge
Kathryn Jones USEF "R" Hunter, "r" Jumper, Athens, GA
A long time equestrian, I have run my own riding stables since 1991, teaching all levels from beginner to USEF level competitors
 I currently am licensed by the USEF as a "R" Hunter and "r" Jumper Judge and enjoy judging all levels of horse shows.

I own and teach at Spring Break Farm in Watkinsville GA. specializing in the teaching of beginner and novice riders.

I am a member of USEF, USHJA, Georgia Hunter Jumper Association, and Athens Area Hunter Jumper Association
Open Show Judge
Marsha Henry OHSA, Fair Play SC
Marsha has over 40 years in the horse industry through raising and training American Quarter Horses. She holds titles in AQHA, IBHA and APHA doing both English and Western. She has been a Judge for 17 years and holds an Open Judges Card through OHSA.
Marsha is the owner of M&K Quarter Horses in Fairplay SC.  Her goal for the Equine Industry is to make confident horses and riders to the best of their ability. Marsha has been honored to do a lot in the Equine Industry and at this time in her life she wants to give back and help promote good horsemanship
Dressage Judge
Amy Grahn USDF "L" w Distinction, Six Mile, SC 
I graduated from the USDF Learner Program Judge with Distinction in 2002. I wanted to learn more about what judges were looking for and understand the USEF rule book descriptions better for gaits and movements. My local GMO at the time, Illinois Dressage and Combined Training Association (IDCTA) offered an L Program making access easy for me.
I competed at local, regional and national levels and achieved my USDF Bronze, Silver and Gold medals along with my USDF Bronze, Silver and Gold freestyle bars, and a USDF Diamond Achievement award in 2021. This endeavor took 16 years and four different horses to achieve.
 Over the years, I was active on the IDCTA board as President, Vice President and Secretary.
I moved to SC when my Husband and I retired in 2019 and built a house on Lake Keowee.
I enjoy helping riders with their test performance and try to give useful comments on movements and overall summary comment on their test sheets.